AN AMERICAN NAMED SNOWDEN
NSA leaker comes forward, warns of agency's 'existential threat'
June 10, 2013 -- Updated 0118 GMT (0918 HKT)
(CNN)
-- A 29-year-old computer technician for a U.S. defense contractor leaked details of a top-secret American program that collects vast streams of phone and Internet data, American and British newspapers revealed Sunday.
"My sole motive is to inform the public as to that which is done in their name and that which is done against them," the source, Edward Snowden, told Britain's the Guardian, one of the papers that broke stories on the program last week.
The Washington Post also disclosed Sunday that Snowden was the source on its stories.
Snowden is a former technical assistant for the CIA and has been working at the National Security Agency, the U.S. electronic intelligence service, for the past four years, the newspaper reported. He said he walked away from a six-figure job in Hawaii for the computer consulting firm Booz Allen Hamilton and has holed up in a hotel in Hong Kong in preparation for the expected fallout from his disclosures.
"I'm willing to sacrifice all of that because I can't in good conscience allow the U.S. government to destroy privacy, Internet freedom and basic liberties for people around the world with this massive surveillance machine they're secretly building," he said.
The Guardian reported Wednesday that Verizon Business Network Services had been ordered to hand over telephone records detailing the time, location and telephone numbers involved in domestic calls from April 25 to July 19. An order from a U.S. court that oversees U.S. surveillance efforts backed up the demand, the newspaper reported.
Thursday, the Guardian and the Post disclosed the existence of PRISM, a program they said allows NSA analysts to extract the details of customer activities -- including "audio and video chats, photographs, e-mails, documents" and other materials -- from computers at Microsoft, Google, Apple and other Internet firms.
Snowden said the NSA's reach poses "an existential threat to democracy." He said he had hoped the Obama administration would end the programs once it took office in 2009, but instead, he said, President Barack Obama "advanced the very policies that I thought would be reined in."
"I don't see myself as a hero, because what I'm doing is self-interested," he said. "I don't want to live in a world where there's no privacy, and therefore no room for intellectual exploration and creativity."
Will he be extradited?
The first call for Snowden's prosecution came shortly after his identity was made public, from Rep. Peter King, the chairman of a House Homeland Security subcommittee and a member of the Intelligence Committee.
"If Edward Snowden did in fact leak the NSA data as he claims, the United States government must prosecute him to the fullest extent of the law and begin extradition proceedings at the earliest date," King, R-New York, said in a written statement. "The United States must make it clear that no country should be granting this individual asylum. This is a matter of extraordinary consequence to American intelligence."
Though Hong Kong is part of communist-ruled China, the former British colony has a free press and tolerates political dissent under a semi-autonomous government.
Hong Kong's extradition treaty with the United States has exceptions for "political" crimes and cases when handing over a criminal suspect would harm the "defense, foreign affairs or essential public interest or policy" of either party.
James Clapper, director of the Office of National Intelligence, had no direct comment on Snowden's admission, but noted, "Any person who has a security clearance knows that he or she has an obligation to protect classified information and abide by the law."
A law enforcement official told CNN the United States must charge Snowden before a process to seek his extradition can begin, adding that any talk of such action is "jumping ahead" of where things stand in the case.
The Justice Department declined to comment, citing an ongoing investigation into the leak.
Leaders of the intelligence committees in Congress defended the program Sunday.
Dianne Feinstein, the chairwoman of the Senate Intelligence Committee, said it helped lead to convictions in two cases:
"These programs are within the law," Feinstein, D-California, told ABC's "This Week." And Rep. Mike Rogers, the chairman of the House Intelligence Committee, told ABC, "The inflammatory nature of the comments does not fit with what Dianne and I know this program really does."
"The instances where this has produced good -- has disrupted plots, prevented terrorist attacks -- is all classified," said Rogers, R-Michigan. "That's what's so hard about this."
Clapper: Programs were authorized by Congress
Clapper's office declassified some details of the programs, which it said were "conducted under authorities widely known and discussed, and fully debated and authorized by Congress."
U.S. officials said earlier that phone-call data isn't looked at unless investigators sense a tie to terrorism, and only then on the authority of a judge. Officials say analysts are forbidden from collecting the Internet activity of American citizens or residents, even when they travel overseas. And Obama tried to reassure Americans about the programs Friday, saying, "Nobody is listening to your telephone calls."
Clapper's office said PRISM was created in 2008, targets "foreign targets located outside the United States" and gets reviewed by the administration, Congress and judges. And Rogers told reporters Sunday that "there is not a target on Americans."
But Glenn Greenwald, the lead author of the Guardian pieces, told ABC's "This Week" that the articles show the NSA hasn't leveled with members of Congress who have expressed concerns about the scope of electronic surveillance. He said Americans need an "open, honest debate about whether that's the kind of country that we want to live in."
"These are things that the American people have a right to know," said Greenwald, a lawyer and civil-liberties advocate. "The only thing being damaged is the credibility of political officials and the way they exercise power in the dark."
Colorado Democratic Sen. Mark Udall, who has long called for greater transparency in how the government collects data on Americans, said the legal authority should be reopened for debate after last week's disclosures.
"Maybe Americans think this is OK, but I think the line has been drawn too far towards 'we're going to invade your privacy,' versus 'we're going to respect your privacy,' " Udall told CNN's State of the Union.
Udall is a member of the Senate Intelligence Committee. He and Sen. Ron Wyden, D-Oregon, have criticized the scope of the classified programs that allow the collection of Americans' phone records but have been limited in what they could say publicly.
Udall told CNN that claims that the monitoring has thwarted terrorist attacks are overblown.
"It's unclear to me we've developed any intelligence through the metadata program that's led to the disruption of plots that could have been attained through other means," Udall said, pushing back on assertions by both administration officials and Rogers that a specific plot was stopped using the massive collection of phone records.
'I do not expect to see home again'
The Guardian reported that Snowden grew up in North Carolina and Maryland. He joined the Army in 2003 but was discharged after breaking both his legs in a training accident. He never completed a high-school diploma but learned computer skills at a community college in Maryland.
He started his career as a security guard for an NSA facility at the University of Maryland, then went to work for the CIA in Internet security. In 2009, he got the first of several jobs with private contractors that worked with the NSA.
In a statement issued Sunday afternoon, Booz Allen said Snowden had worked for the company for less than three months. Reports that he had leaked American secrets were "shocking" and if true, "represents a grave violation of the code of conduct and core values of our firm," the company said.
Snowden told the Guardian that he left for Hong Kong on May 20 without telling his family or his girlfriend what he planned.
"I do not expect to see home again," he told the paper, acknowledging the risk of imprisonment over his actions.
"You can't come up against the world's most powerful intelligence agencies and not accept the risk," he said. "If they want to get you, over time they will."
The Snowden Index: A glance at opinions about the NSA leaker
Is Edward Snowden a hero, a traitor or something in between? Opinions about Snowden have been swirling in the press and social media. Snowden admitted to leaking details of a surveillance program run by the National Security Agency. "I'm neither traitor nor hero. I'm an American," he told the South China Morning Post. Below is a sampling of the broad range of opinions and perspectives published in news and social media.






Scenarios for Snowden: Escape, arrest, asylum
June 20, 2013 -- Updated 1048 GMT (1848 HKT)
Hong Kong (CNN)
-- A narrow window of time is closing quickly for Edward Snowden, the former National Security Agency contractor who has infuriated the U.S. government by leaking details of surveillance programs after fleeing the country.
As FBI agents gather evidence against him, the 29 year old is racing to find a permanent refuge while hiding out in Hong Kong on what's thought to be a 90-day tourist visa which could expire in early August.
Experts say Snowden's visa is unlikely to be extended, as he would struggle to prove that his planned stay is temporary.
"Once the 90 days are over, and unless his visa is extended, he's an illegal immigrant here and could be picked up by the police for overstaying," said Professor Simon Young, director of the Centre for Comparative and Public Law at the University of Hong Kong.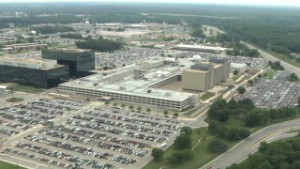 NSA discloses foiled terror plots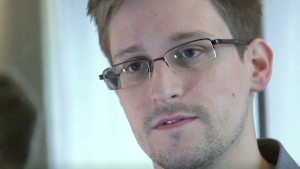 Greenwald: Snowden wants to talk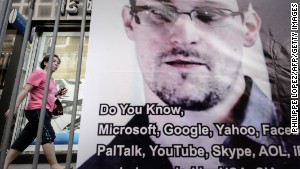 Edward Snowden: Hide and seek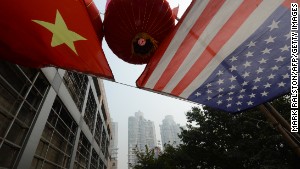 Is the NSA leaker a spy?
What becomes of Snowden depends on a number of factors, not least when and if the U.S. submits a "surrender request" with the Hong Kong government to pave the way for Snowden's return to the U.S.
Scenario 1: He applies to be a refugee and is spirited out of the city within 90 days
Snowden arrived in the city on May 20 and took refuge in a hotel where he made his revelations to the British-based Guardian newspaper before checking out on June 10. His whereabouts are unknown.
It's not clear whether he has approached the local office of the United Nations High Commissioner for Refugees (UNHCR) -- the office has declined to comment on individual cases -- but Young said it was one way Snowden could extend his stay.
"The UNHCR is duty-bound to determine if he's a mandate refugee. If by some miracle they're able to do that within 90 days and say that he is a refugee, and secondly are able to find a place that will take him, then he could be off to that place," Young said.
Speaking hypothetically, a protection officer for the UNHCR in Hong Kong said that Snowden would not be given preferential treatment. "We prioritize older cases," Nazneen Farooqi said, according to the South China Morning Post. Claims through the UNHCR have been known to take years.
Scenario 2: He finds a country willing to take him
Snowden has already sounded out Iceland for a potential asylum claim, according to WikiLeaks spokesman, Icelandic journalist Kristinn Hrafnsson.
Hrafnsson told CNN he was asked by an intermediary, who he was "100% certain" was acting on behalf of Snowden, to approach the Icelandic government. Hrafnsson said he contacted two offices -- the interior ministry and the prime minister's office -- and the response was less than welcoming.
"They pointed to the legal code and the understanding, for example, that the asylum seeker must be in the jurisdiction before he can apply for asylum," Hrafnsson said.
They pointed to the legal code and the understanding, for example, that the asylum seeker must be in the jurisdiction before he can apply for asylum.
Kristinn Hrafnsson, WikiLeaks spokesman
However, he added that he did not consider what he called the ministers' "informal" replies as a final answer. "This is a matter not just for the government in Iceland but also the Icelandic parliament and an important issue to be debated among the general public."
When asked in a
live chat Monday on the Guardian website
why he didn't fly direct to Iceland, Snowden said he feared he'd be intercepted en route so he chose "a country with the legal framework to allow me to work without being immediately detained."
He added that "Iceland could be pushed harder, quicker, before the public could have a chance to make their feelings known, and I would not put that past the current U.S. administration."
A number of other countries have been floated as a possible refugee for the NSA leaker who has acknowledged that he can never go home.
Early speculation centered on potential deal with China, however an opinion piece published Thursday in Communist Party newspaper,
The Global Times
, suggests that Beijing may be best advised to stay out of it. "China should make good use of the 'one country, two systems' practice with regards to Hong Kong, and let the Hong Kong authorities deal with Snowden in accordance with their own laws," the author wrote.
Another opinion piece in Communist Party paper
The People's Daily
suggested that Beijing should side with public opinion. "The consequences of extraditing Snowden back to the U.S. would be more troublesome than the alternative, because the local reaction would bring more trouble to Hong Kong and the Chinese mainland. China's growing power is attracting people to seek asylum in China. This is unavoidable and should be used to accumulate moral standing."
Scenario 3: His visa expires and he's arrested by Hong Kong police
If Snowden is still in Hong Kong when his visa expires, he'd most likely make an asylum claim, if he hasn't already gone to the UNHCR.
"If he was to make an asylum claim at that point in time then they wouldn't go ahead with the overstaying prosecution -- it would be suspended -- and then the asylum process kicks in," Young said.
If Snowden sought asylum in Hong Kong, it's likely he'd file a torture claim, based on Articles 1 and 3 of the 1984 U.N. "Convention against Torture and Other Cruel, Inhuman or Degrading Treatment or Punishment," Young said.
However, Jo Renshaw, an immigration lawyer at Turnpin & Miller, said torture claims were hard to prove.
"The threshold for 'cruel, inhuman and degrading' is pretty high particularly when the country in question is the U.S. It has succeeded in relation to Russian prison conditions. It is arguable in the light of Bradley Manning but you would need to find a country which is willing to take on the U.S. and say that its treatment of prisoners breaches Article 3 of the European Convention on Human Rights," she said.
The threshold for 'cruel, inhuman and degrading' is pretty high particularly when the country in question is the U.S.
Jo Renshaw, immigration lawyer
Bradley Manning, the U.S. soldier accused of providing classified information to website WikiLeaks, has claimed he has been mistreated in custody.
In 2011, Manning's lawyer filed a formal complaint
alleging his client had been stripped, denied his glasses and confined to a cell for 23 hours a day with no pillow, sheets or personal items.
Scenario 4: He makes a run for it...
Being spirited away on a plane or a boat might be attractive options for Snowden to escape Hong Kong authorities, if his visa is about to expire and the U.S. has yet to make its move.
Young said until the U.S. files an arrest warrant -- or even a provisional one -- there's no onus on carriers to report Snowden's presence if he turns up at a departure gate.
"It may well be that informally that there are channels 'that these are individuals, if you do come across them let us know please' but nothing that obligates them to do this," he added.
CNN asked a number of airlines whether they've been asked by authorities report Snowden. Cathay Pacific said in a statement: "For privacy and security reasons, it would be inappropriate for us to discuss communications, if any, received from governmental agencies. It would be up to the sending agency to share the information it deems appropriate." Qantas and Virgin Atlantic gave a similar response.
If Snowden was able to make it onto a vessel, U.S. authorities would be limited in their ability arrest him, even if they were on board, said Dr Zhao Yun, associate professor at the University of Hong Kong.
"That would be a violation of the sovereignty of the airline," Zhao said, adding that the country where the airline is registered has jurisdiction over the flight. The same applies for ships, except in the case of piracy.
However, he said if the alleged crime was serious enough -- for example, crimes against humanity, torture, slavery and hijacking -- universal jurisdiction kicks in.
"Crimes subject to universal jurisdiction are considered crimes against all (the entire world community)," he said, adding "In this sense, I do not think universal jurisdiction shall apply in (Snowden's) case."
Scenario 5: U.S. issues an arrest warrant and he's detained
This could be the worst case scenario for Snowden. If the U.S. issues a surrender warrant, Snowden could be detained by authorities in Hong Kong, after first being given the go-ahead by the territory's chief executive to arrest him.
Once detained, Young said Snowden would likely appear in an open court where a magistrate would decide whether there is enough evidence to commit him to trial.
Based on that decision, Hong Kong's chief executive would then decide whether to approve the surrender order and send Snowden back to the U.S.
Under Hong Kong law, the surrender order could be blocked if it appears that the offense is of a political nature or if the alleged offender might be punished on the basis of his or her political opinions.
However, other considerations would be the 1996 treaty between the U.N. and Hong Kong which takes precedence over the relevant law and includes a clause on "offenses involving the unlawful use of computers," Young said.
Labels: 1984, CONSTITUTION, NEWSPEAK, ORWELL, WAR